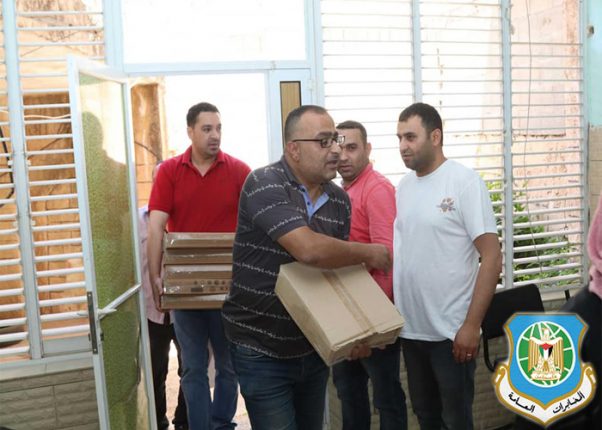 Qalqilia – General Intelligence provides appliances and equipment to Blind Association Friends
General Intelligence – Official Website
On the first day of the holy Ramadan, the General Intelligence Service, according to instructions from the Minister Maj. Gen. Majid Faraj, head of the General Intelligence Service, provided appliances and equipment related to the blinds; as an aid to the Blind Association Friends in Qalqilya governorate. A delegation from the General Intelligence Service in Qalqilia governorate handed over the appliances and equipment needed by the Association to the Director of the Association, Afnan Ryyan.
This activity comes in the framework of implementing the instructions of His Excellency the President in activating the social role of the Palestinian security services in contributing to the provision of social services to the groups that need support in the community.
The equipment received by the Association included: (laptops for the blinds, sticks, speaking watches and Braille printing materials).