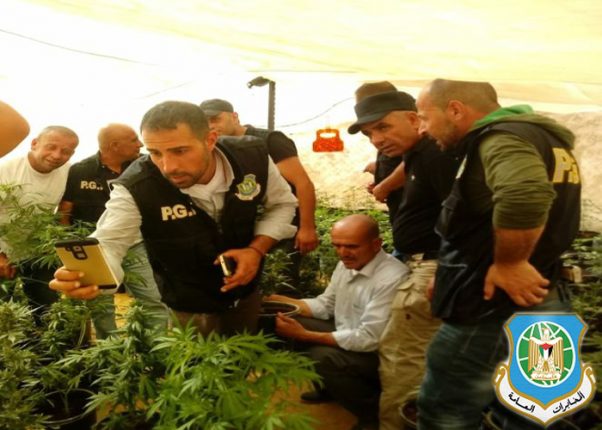 Hebron: with photos: The General Intelligence seizes two drug plantations
Hebron 7-7-2018
The Palestinian General Intelligence Service in Hebron governorate managed to seize two plantations to plant drugs in Bani Na'im area.
On the basis of intelligence datum provided to the General Intelligence Service, and depending on the Attorney General's permission, a force moved to Bani Na'im land area (A'rab Al-A'zazma). They seized two marijuana plantations estimated at about 600 seedlings.
The seizures and the entire case were referred to Narcotics Control and Public Prosecution to complete the due process of law.
The General Intelligence Service confirms that geographical remoteness and hard terrain, will not be a barrier to access to those who try to spread the drug lesion in our Palestinian society, and they will not be away from the arm of justice.